Tadeusz Rolke
Warsaw Photographs
Editorial design of Tadeszu Rolke's exhibition album.
The album contains over 100 photos selected from the author's rich archive.
It is mainly pictures of Tadeusz Rolke from the beginning of his career, from the period when he collaborated with the magazines "Stolica", "Polska", "Ty i Ja" and "Przekrój".


Black and white photographs about cognitive and artistic values, reporter's photos, portraits of famous people (including Zbigniew Cybulski, Ewa Demarczyk, Kalina Jędrusik, Tadeusz Kantor, Tadeusz Konwicki, Alina Szapocznikow, Włodzimierz Borowski) and fashion photography.

Album Tadeusz Rolke "Warsaw photographs" is a multi-layered story about the capital of the 1950s and 1960s - from the images of the city ruined in the socialist realist world, through reports on the city life, fascination with fashion and the lambretta scooters to the record of artistic and social life, portraits of people of culture and art.

The images contrast with the pictures of communist politicians, Marx propaganda slogans and portraits visible in the city landscape.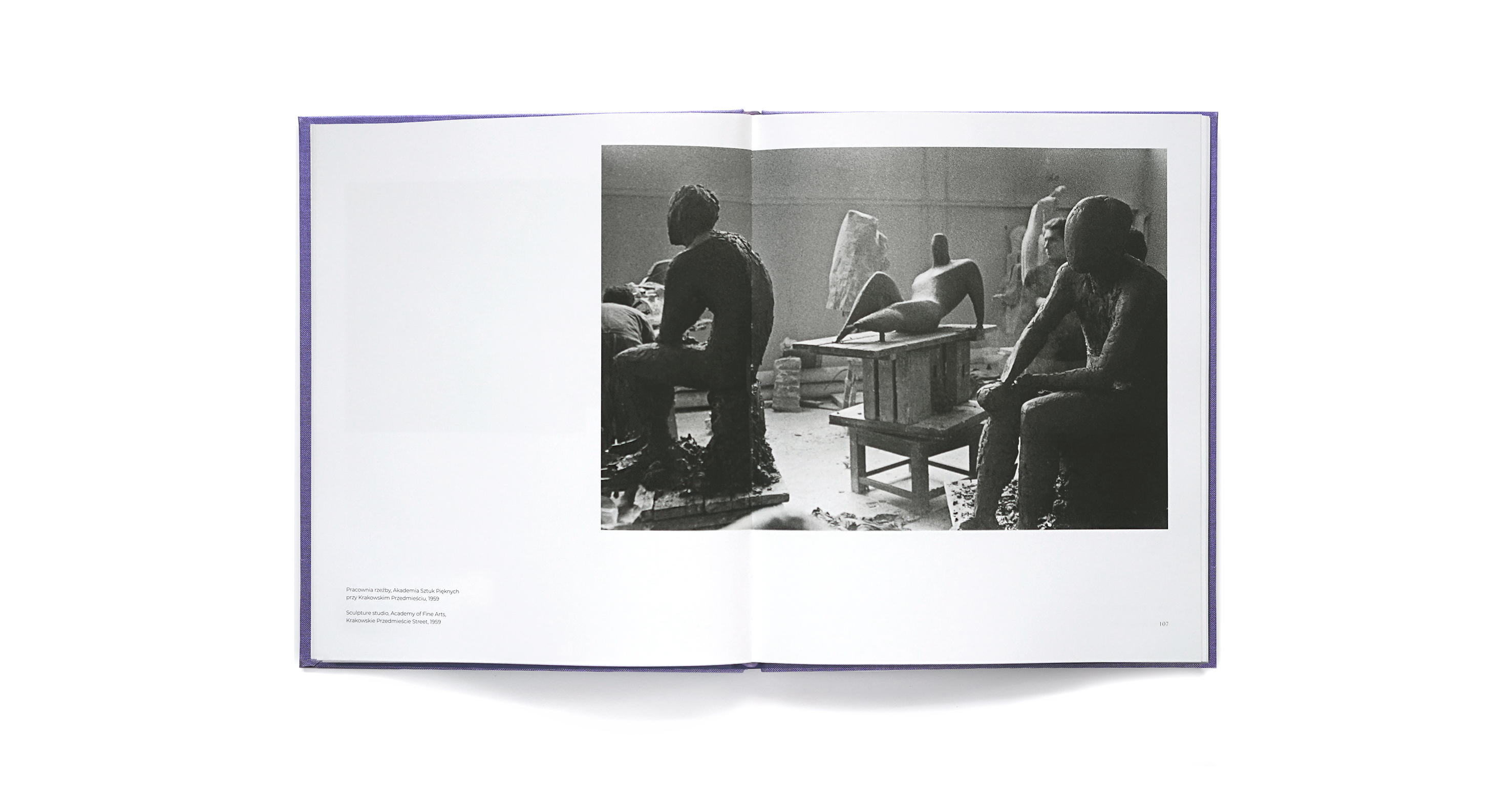 The book was presented during the opening night of the Tadeusz Rolke exhibition "Warsaw photographs"in Warsaw on March 21, 2019.

Tadeusz Rolke's exhibition "Warsaw Photographs" won 1st place: Event of the Year 2019 in Fotopolis competition.