editorial design
2016—...
G'rls ROOM magazine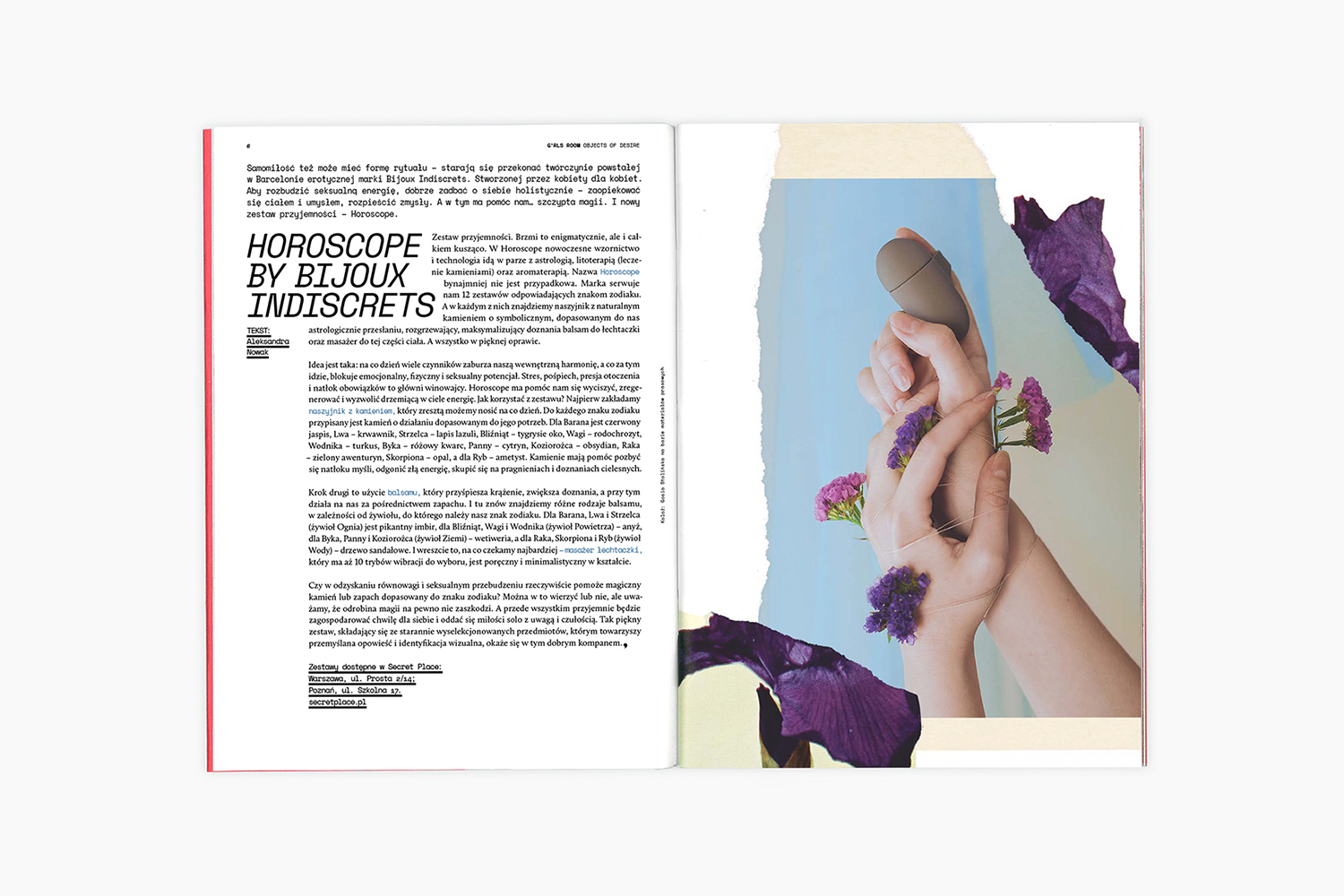 G'rls ROOM
is a polish, feminist & erotic polish magazine. We question the social 'norms', simultaneously stimulating the senses. With this combination, we inspire self-exploration and experimentation with one's carnality and desires.
Printed in Poland, 76 pages, 17x24,5cm
Featured: on
coverjunkie.com,
The Society of Publication Designers in New York
spd.org
and during
Torino Design Days
2018.
Project won the main prize in Press category:
Magazine design 2018
in Polish Graphic Design Award
.